That's it, I'm entering the last year of my twenties. We believe that it only happens to others, and then one day, it falls on you. For my birthday and for this sunny day, I made a chocolate cake that kills everything, and for which I will have to run several kilometers before eliminating it …
Ingredients (serves 2 people)
For the chocolate biscuit
100g dark chocolate
75g salted butter
1 tablespoon sugar
2 tablespoons flour
One egg
For the cream cheese
100g Philadelphia cream cheese
2 tablespoons heavy whipping cream
50g milk chocolate
2 tbsp of sugar
Preparing the chocolate moelleux base
Melt the chocolate.
Soften the butter and mix with the sugar until it becomes a paste. Add the flour and the egg.  Mix well to get a smooth paste.
Add the chocolate and mix.
Butter small individual moulds or metal circles. Don't fill them too much. The cake shouldn't be too thick, as there are going to be 2 layers of it.
Place in the oven for 12 minutes at 170°C. (350°F)
While waiting, prepare the cream cheese.
Mix the Philadelphia and the sugar, the heavy whipping cream and the chocolate, broken into small pieces. Place in the fridge.
Once the chocolate cakes are cooked, take them out of the oven and leave to cool.
Put your cake together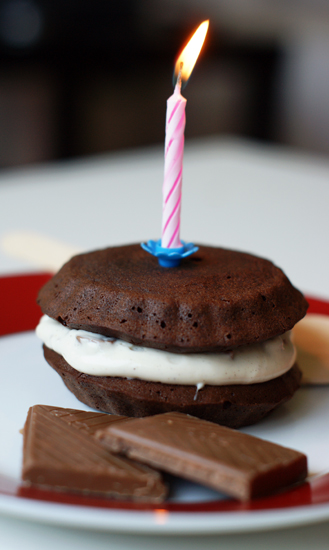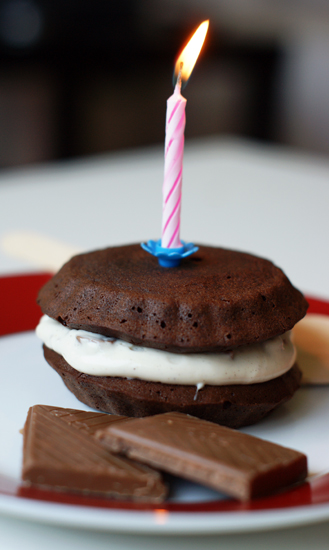 Take a chocolate moelleux and spread a layer of the cream on it. Place a second cake on top.
You've got a gourmet chocolate cake right there…