Because for French people there is always a reason to make some French crêpes, here is my favorite crepe recipe.
Ingredients for about 10 crêpes
125 g of flour
3 eggs
60 g of melted butter
250 ml of milk
1 pinch of salt
Tools for your French crêpes
Recipe
Pour the dry ingredients into a bowl. Add the eggs and start to whisk. At the same time, slowly pour the milk and the melted butter gradually and whisk together until smooth. You can add a little bit of water if it is too thick.
Heat a lightly oiled frying pan over medium high heat. Scoop the batter, using approximately 1/4 cup for each crepe. Tilt the pan with a circular motion so the batter coats the surface evenly.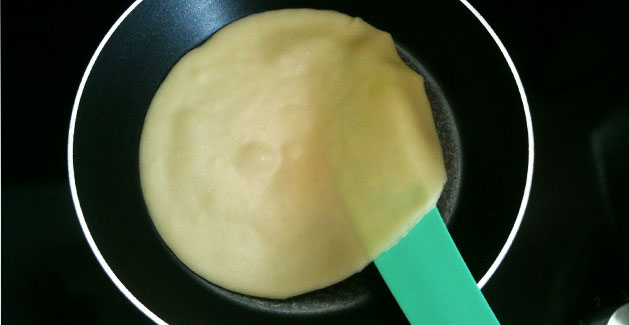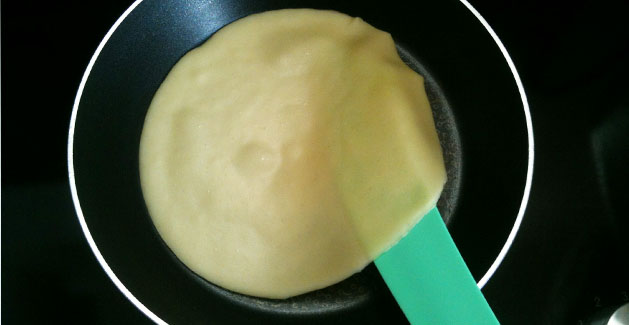 Loosen with a spatula, turn and cook the other side until golden brown on each side.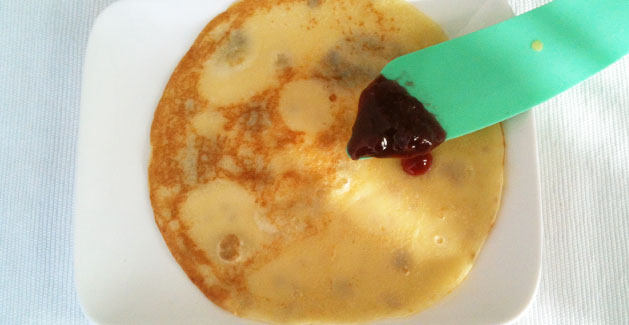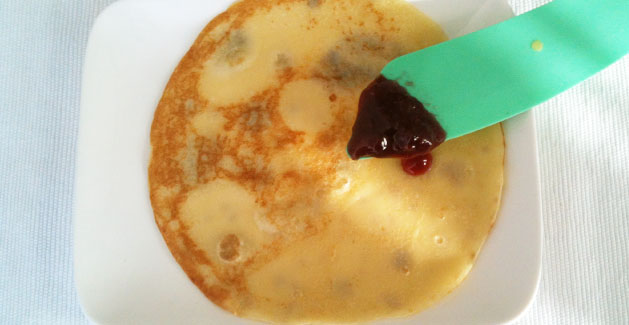 Finally, to ensure prosperity and success, the tradition of the candlemaker (chandeleur) is to flip his french crepe in the air with a gold coin in the hand. (I do not have a gold coin at home, that's why I'm always poor …).
Of all the French crepes recipes I've tried, it's my favorite! And you, what is your favorite crepe recipe?
To taste with a homemade chocolate spread, salted caramel, jam, vanilla sugar, honey …
I made variants with orange blossom and with Grand Marnier to perfume.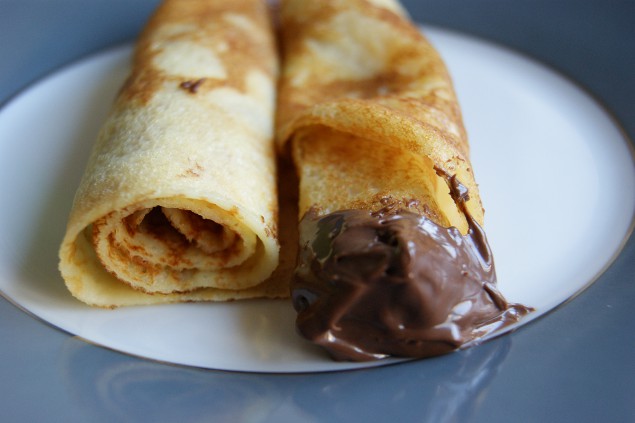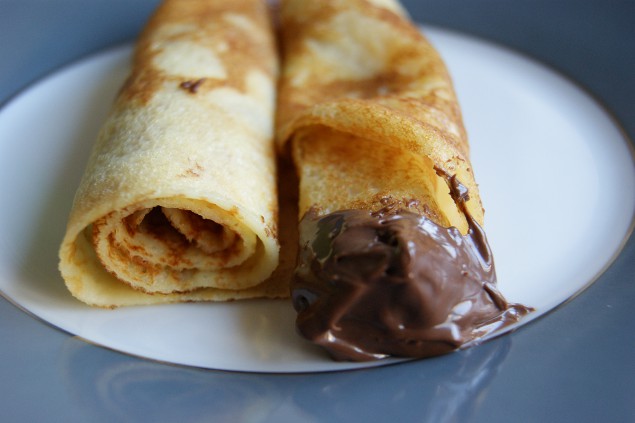 Bon appétit!
Pssss! If you like crepes, try this crepe recipe from Malaysia