Tonight it's teriyaki chicken for everyone! An easy and fast Japanese recipe, it changes! Teriyaki chicken is a classic Japanese recipe. The chicken is marinated in a sweet salty mixture and cooked gently and caramelized. You can serve it with fragrant rice. This recipe is very easy and requires very few ingredients for a really delicious result.
Ingredients for the chicken teriyaki
Prep 20 min – cooking time 25 min
Serves 4
4 chicken breasts
30g white sesame seeds
3 tbsp of mirin
3 tbsp soy sauce
5g sugar
½ tbsp oil
1 pinch of salt

Mix the mirin, the say sauce, the oil and the salt. Pour in a pan and heat up to the boil. Leave it to reduce for 3 minutes on a low heat, then let it cool completely.
Cut the chicken into long slices. Lay them in a dish and pour the marinade on top. Stir well to coat the chicken on each side. Let it marinate for 1 hour in the fridge.
Heat up some oil in a wok or a frying pan.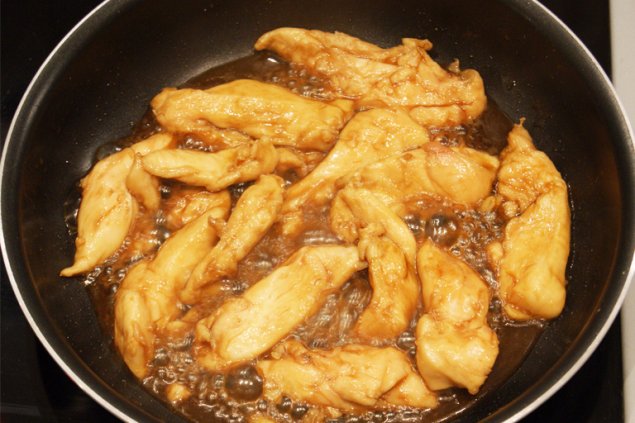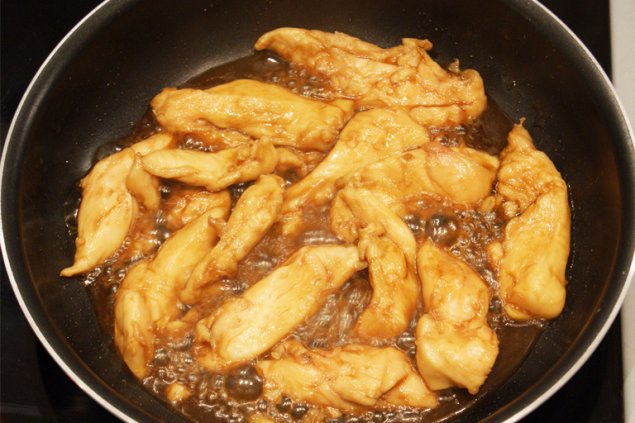 Cook the chicken (reserve the rest of the marinade) for a few minutes. Add the marinade. Cook on a low heat stiring regularly. Stop the cooking when there is no liquid left.
Sprinkle with sesame seeds and serve with rice.